Solo and Paired Harmonica Learning Online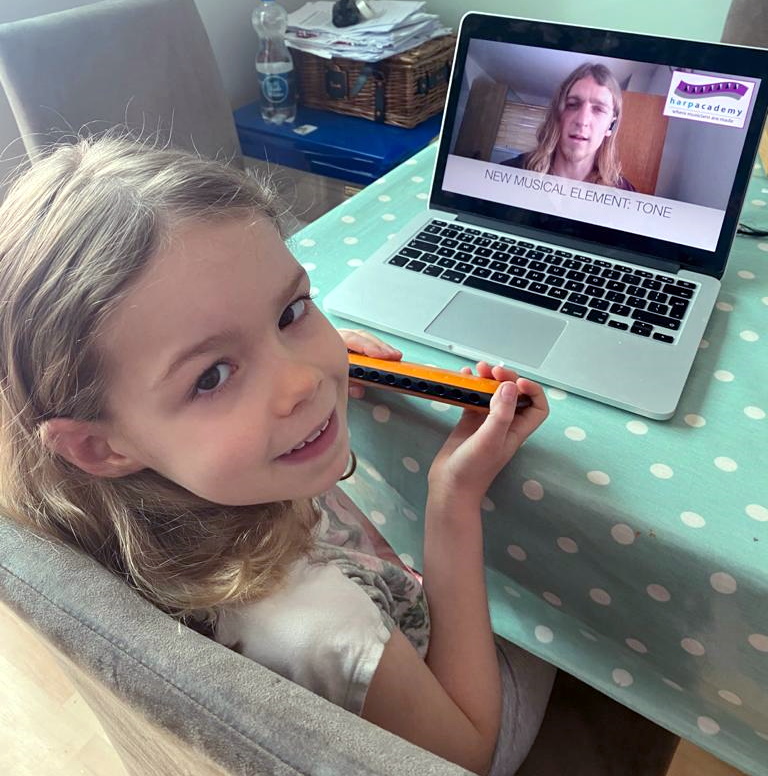 Harmonica Lessons At Home
While it is difficult to continue music lessons at school during the pandemic, Harp Academy offers solo and paired harmonica lessons online at home.
Zoom is the ideal audio platform for music making. Children find it a user friendly and enjoyable way to continue heir music education. If you'd like to try a lesson, just let us know and we'll help you set up.
You can choose your favourite harmonica teacher and a mutually convenient lesson time. A solo half-hour is £15.00, or a paired half-hour is £10.00 per student.
All Harp Academy's teachers are fully DBS checked and trained in safeguarding. To maintain safeguarding standards, we ask that a responsible adult is in attendance while we are online, children are dressed appropriately and bedrooms are out of bounds.
You can also join our free weekly group workouts with Richard Taylor. Details are in our post below.