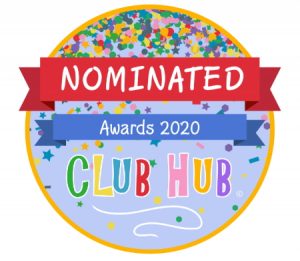 Let the children play!
If you're ever stuck for children's activity ideas, from Pre-School to Secondary School, Club Hub's website is packed with ideas. You'll find a fantastic range of ideas from music, dance, martial, cookery, arts and language classes, to soft play centres and pre-school groups.
We are delighted to announce that Harp Academy has been nominated in Club Hub's Awards 2020. The awards are independently judged by an expert panel, many of whom are children's activity professionals and specialists in their field. The award winners will be selected on their commitment to excellence and innovation, and the growth of their enterprise through business performance, business achievements, brand values and a passion for what they do.
The selection process reflects the diverse range of businesses and professionals in the kids' activities sector, and gives equal consideration to all applicants. The winners will be announced on 16th May 2020.