With two Christmas Blow Out sessions at The Alex Children's Hospital last December, and a full house at Harpin' By The Sea's very first Junior Workshop at the start of February, everyone's clearly enjoying our anniversary performance schedule. A huge thank you to all who have taken part so far…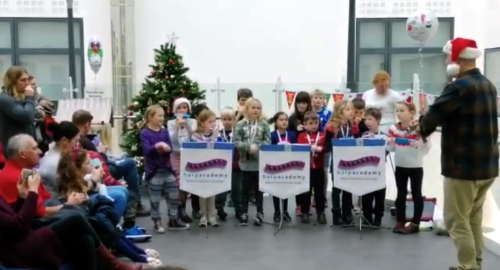 And there's plenty more to enjoy this year. On Sat 23rd May, our harmonauts have been invited to perform for the first time at the Brighton Festival's flagship event, Our Place, at the Hangleton Community Centre.
Then, on Sat 4th July, we return to Paddle Round the Pier for our end of year Summer Blow Out. It's a huge favourite, so sign up fast and get your Star Wars and Space Alien costumes ready!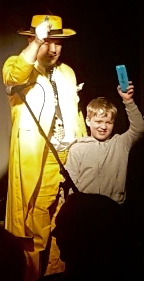 And finally, any harmonauts who would like to take part in the National Harmonica Festival music competition, can join us on Sat 10th October in Birmingham. Harp Academy has a very proud record in this department, having coached seven Junior National Harmonica Champions since 2011. Check out our Roll of Honour here. In each case, entrants played something they'd enjoyed learning at School and, with some extra coaching from Will or Richard, jumped up on stage and shone.
Whether you'd like to give the competition a go, or help us create more wonderful memories by entertaining in public, we'd love you to get involved. To register your interest, simply click the Gold Harmonica on our home page. We'll add you to our cast and contact you with further details nearer the time.