Music and mayhem Live at Five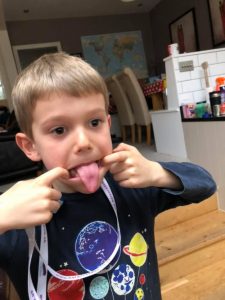 Thanks to everybody who joined our pilot YouTube broadcast. Although we experienced a technical hiccup ten minutes in, we did manage to get up and running again. For anyone who didn't catch the full broadcast, you can click the links below.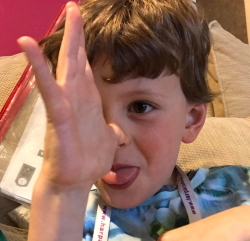 And here's our first Live at Five Rogues Gallery. From our Moments of Mischief, George is pulling a magnificent monkey face, while Atti is cocking a snook and blowing a raspberry. A proper pair of cheeky chipolatas.
For the uninitiated, our first two Moments of Mischief involved pulling faces and blowing raspberries at your harmonica teacher. Unlike sessions at School, you can't be seen by the teacher during our broadcast, and it's something every harmonaut would love to do!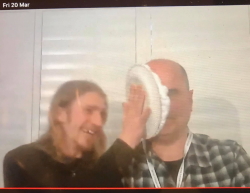 So to the grand finale enjoyed by all; even Will. A custard pie in the mush for Richard! A Moment of Mischief if ever there was one.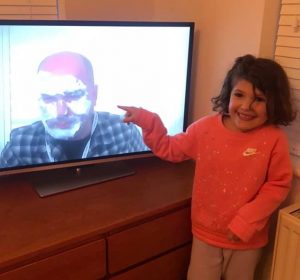 Ida certainly thought so!
Keep an eye out for the next YouTube code, which we'll be emailing you this week. If you missed our pilot broadcast, here are the links. We hope you enjoy them and we look forward to seeing you for more music and mayhem on Live at Five No.2!