Harmonica Performances 2020-21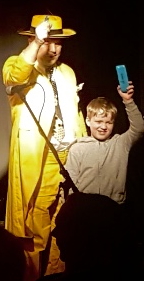 Performance Diary
Here is a list of the events we have provisionally planned for 2020-21, which are subject to developments regarding COVID-19. We will announce any changes to our diary here and by email, but rest assured the safety of our harmonauts and guests will always come first.
2020
Wed 23rd Dec – The Alex Children's Hospital
2021
Sun 7th Feb – Harpin' By The Sea
Sat 22nd May – Brighton Festival
Sat 3rd July – Paddle Round The Pier
Sat 9th Oct – National Harmonica Festival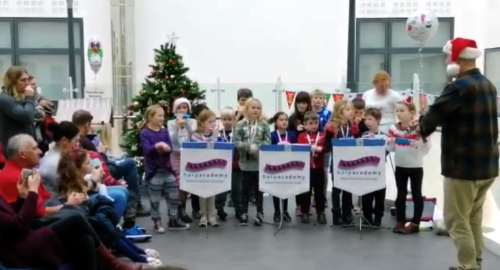 These are great opportunities to share the stage with other players from all our Sussex Schools. If you would like to take part in the National Harmonica Festival music competition, you can join us on Sat 9th October in Birmingham. Harp Academy has a very proud record in this department, having coached seven Junior National Harmonica Champions since 2011. Check out our Roll of Honour here. In each case, entrants played something they'd enjoyed learning at School and, with some extra coaching from Will or Richard, jumped up on stage and shone.
Whether you'd like to give the competition a go, or help us create more wonderful memories by entertaining in public, we'd love you to get involved. To register your interest, simply click the Gold Harmonica on our home page. We'll add you to our cast and contact you again nearer the time.