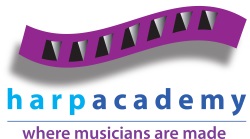 Harmonica Music Facilitators
Harp Academy was founded in Hove 2010 and remains the only independent music service in Sussex, dedicated to teaching the harmonica in Primary Education. We mainly provide daytime group lessons and after-school clubs. We also teach individuals and whole classes. Our Music Facilitators are music professionals who love to share their passion for the harmonica and love of musical performance in the classroom.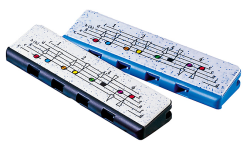 Our team members are expected to follow health and safety guidelines laid down by Harp Academy and Local Education Authorities, as well as our Child Protection Policy and Risk Assessment guidelines.
Our ideal candidate
Can play the harmonica to intermediate level or above
Can enthuse and inspire children
Has experience in developing musical excellence
Has knowledge of the national curriculum for music
Has great interpersonal skills
Wants to develop working relationships with local schools
Is conversant in the national curriculum for music
Applicants will need
Permanent local address
Ability on the 10 hole diatonic harmonica
Enhanced disclosure and barring certification (DBS)
Public liability insurance (£10 million PLI)
Personal PC, printer and internet access
Mobile phone
Car and current driving licence
Portable mp3 player and speaker
Applicants will be required to follow Harp Academy's training and induction procedure prior to working, as well as a probationary working period of up to three months. Training in child safeguarding and essential first aid is also provided.
The role includes
Continuity of lesson delivery (10 weeks per term)
Preparation of structured lesson plans
Leading 30 minute lessons for groups of 6 – 10 children
Accurate completion of group registers
Completion of weekly music diary missions
Monitoring of classroom evacuation procedures
Monitoring of First Aid support
Safeguarding children, classrooms and school amenities
Courtesy to teaching colleagues, children and parents
How to apply
If you are interested in building your own roster of harmonica groups, please email your CV and recent photo, including your full contact details, one professional and one character referee to richard@harpacademy.co.uk