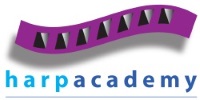 Can I try before I commit?
Of course! Just click the Golden Harmonica to the right of the screen, complete your details and select the Free Taster Session option on the registration form. You should also select your favourite harmonica colour (blue, black, pink or yellow). Colours are subject to availability.
Confirmation of your Taster Session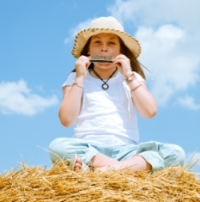 When we receive your registration, we will call you for a quick chat before sending our confirmation email. Please keep the email safely as this explains how to sign up in full and will list ongoing lesson dates. We will bring your Taster Pack to school. This will contain your 4 hole harmonica and a music sheet with your first tune and the scale of C major mapped out. If anything in our confirmation email is unclear, please contact us straight away.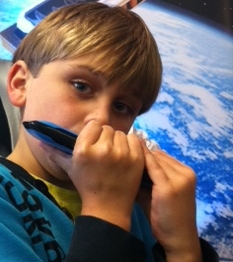 Can I provide my own harmonica?
If you have your own harmonica, you are welcome to bring it along. But let us know in advance so we can check that your harmonica is suitable; the right type, the right key, in tune and so on. For all newcomers, our 4 hole Speedy harmonicas (above) are the simplest way to get started.
Subscribing in full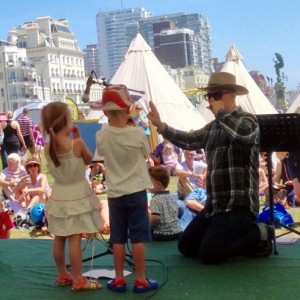 Assuming your child enjoys their Taster Session, you will be ready to sign up in full. Let us know straight away as we will need to prepare well ahead of  your next lesson. You will need to subscribe for ongoing lessons as explained in our confirmation email. You will also need to order a Music Pack from our Store, which we will bring to your next lesson. Simply add the 4 hole Speedy harmonica to your Music Pack and you're all set. Bring your Music Pack to each lesson. You should also let your child's class teacher and the school office know you will now be attending lessons regularly.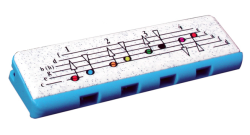 What if we don't wish to sign up?
That's absolutely fine – you keep your new Speedy harmonica and music sheet, and we're all done. But please remember to let us know!