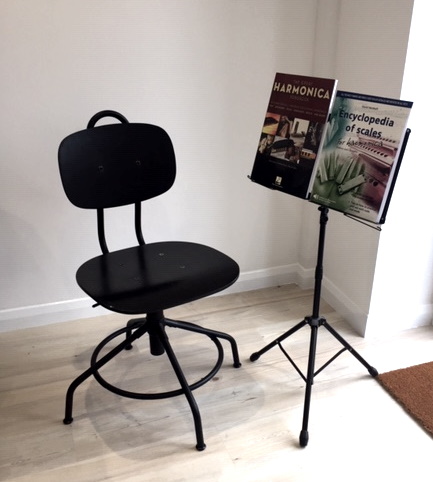 Harmonica lessons at Harp Academy HQ
During the long break from teaching at School, we've been busy refurbishing Harp Academy headquarters, and we've now started teaching one-to-one lessons in a live format.
The very first students to enjoy our new set up were Dylan from Goldstone, followed by his schoolmate Joe. Here's Joe learning blues harmonica and enjoying the new set up. Dylan and Joe are both making amazing progress.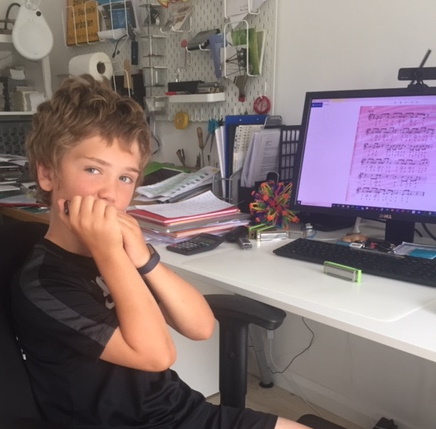 We also had a lovely visit from Chyanne and Jacob this week. They spent the afternoon checking out where our harmonicas are cleaned and repaired, where our teaching resources are created and where we store everything. They also tried out the new teaching facility where we practiced the theme music to Jurassic Park. As you can see, Chyanne took some fabulous souvenirs home afterwards!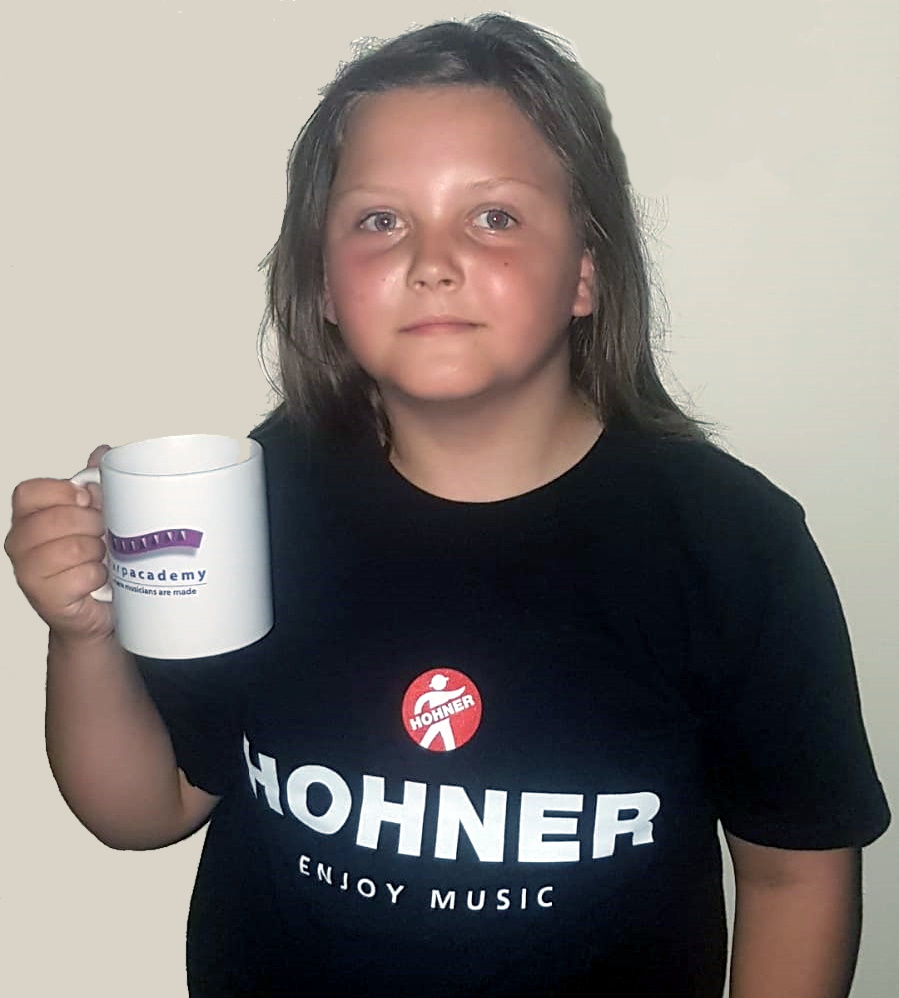 The new teaching space has dedicated access, plenty of ventilation, space for safe distancing, and a great view across the garden. If you'd like to book a private lesson with Richard at Harp Academy HQ in Hove, send an email from the Contact page in our menu and we will get you set. We also offer online lessons using Zoom or Skype, where you can choose your preferred Harp Academy teacher.
In the meantime, we hope you're enjoying the summer holidays and don't forget to enter our harmonica picture postcard competition! There are some great prizes to be won. Full details are here on our home page.