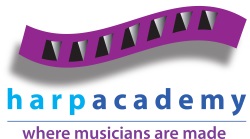 Harp Academy Shows
Harp Academy encourages its students to build live performance experience. We often organise short playbacks and assemblies at school; dates can be viewed under My School. We also provide public performance opportunities. Check our drop menu for further information.
Harp Events
From time to time we hear of workshops and other harmonica events taking place, which are not only of benefit to Harp Academy students, but also harmonica-savvy parents, friends and relatives. These events may be local to Sussex, or slightly further afield (such as the annual National Harmonica Festival in Bristol). They may even be broadcast on the TV or Radio. Check the drop-menu for our latest listings.
Harp Gigs
Professional harmonica players of every kind are frequently performing at venues near you. When we hear about something special, we'll add it here.