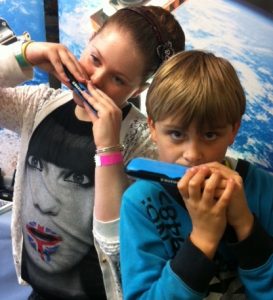 Subject to confirmation (COVID-19)
Tickets please
Junior Harmonica Workshop – Sunday 7th Feb 2020. Whether you're a complete beginner or an experienced player, this is your chance to enjoy two hours of musical fun with Richard Taylor and our experienced team of instructors. Our Junior Workshop is open to children 5-14 years old and tickets are just £5.00 per child (plus a 50p booking fee). Tickets are available online through the Brunswick's website here. We'll start at 10.30am and roll into the station at 1.00pm in time for lunch.
WORKSHOPS PROGRAMME
10.30 am    Registration
10.45 am    Welcome chat, safety briefing
10.55 am    Joe Filisko harmonica demonstration for everyone
11.00 am    First breakout session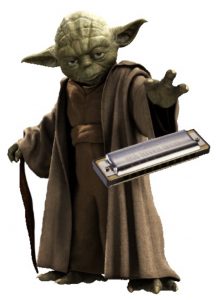 11.45 am    Refreshment and comfort break
12.00 pm    Second breakout session
12.30 pm    Whole group rehearsal
12.45 pm    Grown-ups return for our Grand Finale
12.55 pm    Thank yous, goody bags and close
Safety and security
Every child must be accompanied by an adult family member or adult carer known to them, who should remain on site at all times. Our workshop will be overseen by Richard Taylor, Festival Co-Producer and Managing Director of Harp Academy. Providing weekly harmonica sessions in Sussex schools, Richard is DBS checked, insured, and safeguarding and first aid trained.
Time out for mums, dads and carers
While accompanying grown-ups must remain on site, we will be operating an 'adult-lite' policy during the workshop. Following our welcome and safety briefing, grown-ups should retire to the Brunswick's adjacent bar/restaurant area, where they can enjoy free wifi, a quiet drink and a bite to eat. Grown-ups will be invited back to the auditorium during our break, and for our grand finale. If younger children and those with special needs are more comfortable keeping an adult close by however, that's absolutely fine.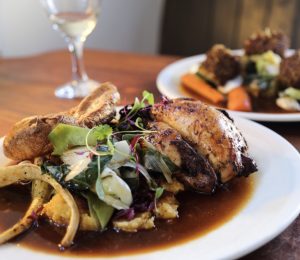 Sunday Lunch
The Brunswick is well-known for it's excellent menu and great Sunday Roasts, including Kids' Roasts. Why not book a Sunday lunch and enjoy some quality time together after our workshop?
What should we bring?
A 10 hole or a 4 hole harmonica in the key of C. Please also bring a snack and juice or water for our break. Ensure your name is clearly marked on everything to avoid any mishaps.
What if we don't have a harmonica?
Book a ticket and come along anyway – we'll provide one!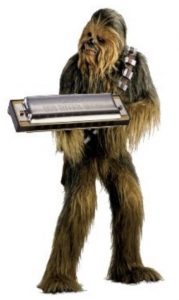 What happens during the refreshment break?
Grown ups will be invited to check their children's welfare in the auditorium, when they can supervise WC visits and snack, juice or water requirements.
Sunday afternoon Blues Jam, 2.00pm-5.00pm – Free Entry
Our festival weekend closes with a popular afternoon electric Blues Jam. Feel free to join us. Information here.
Adult harmonica workshops
Some of our grown-ups may be unaware that they too can learn to play harmonica, or improve their skills with us all day on Saturday 8th February. Check out the information on this website for further programme and ticket details. Now's your chance!
Event sponsors
Our Junior Workshop is generously sponsored by Harmonica UK (National Harmonica League), Sutherland Trading (Hohner UK), Harp Academy, and The Brunswick.
Filming & Photography
We will be taking representative video footage and some still photography of this event for future publicity purposes. Any such publicity material will be for Harp Academy purposes only and will not be shared with, or sold to, any third parties. We will assume from your participation and attendance that you are happy for us to do so. If this is not the case, please contact our Managing Director, Richard Taylor.
" Dear Harp Academy,  thank you for today's Junior Workshop at Harpin by the Sea. Both my boys had such a great morning. Huge thanks for looking after Arlo so well, who had never played before. He hasn't stopped since, and is very keen to join your weekly class at School. Austin also loved every moment. The final performance was great!"