Subject to confirmation (COVID-19)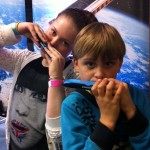 Saturday 2nd October 2021, Birmingham (subject to confirmation). If you're happy with your playing and there is a piece of music you'd like to perform for two to three minutes, the National Harmonica Festival is the ideal place for you to build some live performance experience on a big stage. It's great fun! You can play to a backing track, supply sheet music for guitar or piano accompaniment, or play unaccompanied. The junior and youth competition takes place on Saturday afternoon, giving you time to travel down in the morning and also enjoy some of the excellent workshops on offer.
Festival Agenda
HarmonicaUK (HUK) organises the UK's annual harmonica festival each year. The Festival attracts hundreds of enthusiasts from across the UK and from overseas for a whole weekend, with a wonderful agenda of performances, special events, workshops and trade stands.
Fri AGM and Evening Jam Session
Sat Workshops,

Music Competition

, Professional Concert
Sun Workshops, Family Day, Concert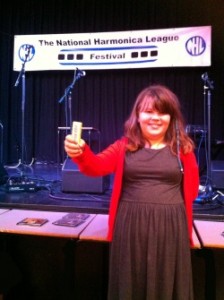 Harp Academy first entered school children from Sussex in the junior section of the competition in 2011. We immediately achieved first place, and continued to do so four years running. In 2012, we added second place in the solo section, and in 2013 we added first place in the junior duo section. Since then we've seen a good number of entries by girls and boys of all ages, with equal success.
How to enter
Entry is on line through the HarmonicaUK's website. All children under 18 must be accompanied by an adult; you can click and download the NHL's Parental Safeguarding Form here.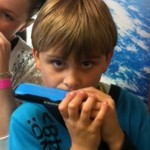 Entry categories are Blues & Rock, Melodic or Jazz and players can perform solo, as a duo, as a trio or as an ensemble. There are separate sections for Chromatic and Diatonic harmonica players respectively; our students usually enter the diatonic section. Competitors should register at the Folk House's reception desk at 9.30am on Saturday morning.
Adjudication
The contest is run under the auspices of the British Federation of Festivals. The Chief Adjudicator will once again be David Beer. David was Musical Director for Fame, Cats, Joseph and We Will Rock You in London's West End. He was also director at the BRIT School of Performing Arts 2000-03. David offers each entrant some excellent constructive feedback at the end of each section, and a copy of his comments to take away.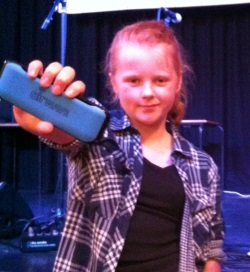 Cost and Entry Procedure
The competition entry cost is £3.00 per U18 player, plus £15.00 for an U18 Weekend Ticket. So £18.00 total per entrant. Parents and siblings of competitors enjoy complimentary entry on the day as chaperones and supporters. The hidden cost to parents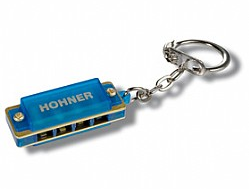 is therefore time and petrol. Please note that tickets for the Saturday evening concert are extra, and are subject to availability. You can pay for your festival and competition entry here. Once you have done this, you can submit the details of your chosen piece here.
Some parents prefer to take full advantage of the weekend, staying with friends in the area and attending all the Festival events. If you wish to do this, then you will need to budget for weekend entry tickets. A full weekend ticket is £30.00 for adults and £15.00 for U18s. Alternatively, a family ticket is available on Sunday only at just £5.00 per person.
Filming & Photography
We will be taking representative video footage and some still photography of this event for future publicity purposes. Any such publicity material will be for Harp Academy purposes only and will not be shared with, or sold to, any third parties. We will assume from your participation and attendance that you are happy for us to do so. If this is not the case, please contact our Managing Director, Richard Taylor.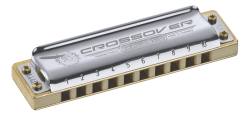 Further Information
Contact Richard Taylor at Harp Academy on 07525 256954/01273 271203, or David Hambley at the NHL on 01772 461974.