Live @ Five every Friday at 5pm!
Music and mayhem to end the week.
A link for our Friday YouTube shenanigans is emailed to our guests every week. If you can't locate the email, please check spam and junk folders. If you still can't locate the email, let us know as soon as possible and we'll get the link to you. If the live stream cuts out, stay tuned and we will post a backup link in the on-screen comments.
We're delighted that our Live at Five broadcasts have become so popular, and we will continue to bring you our weekly musical shenanigans unabated. It's extremely important that our team works as safely as possible, and also that they don't jeopardise the safety of others. Consequently, our broadcasts will be solo for now, with Richard at the helm. The content will remain the same – music-making, mischief, prizes and fun (that means more custard pie!),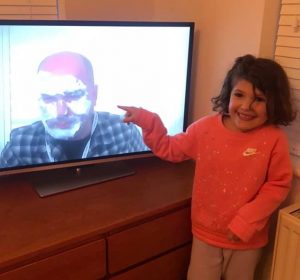 Enjoy our previous Live at Five broadcasts
Live at Five 1a      Live at Five 1b      Live at Five 2     Live at Five 3     
Live at Five 4        Live at Five 5        Live at Five 6     Live at Five 7  
Live at Five 8        Live at Five 9
While we are live, and with safeguarding in mind, please note:
•  We will be broadcasting direct from Harp Academy HQ
•  This is a private link only available to Harp Academy subscribers
•   Make sure an adult is present while you are watching our stream
•   We won't be able to see you, so pull as many faces as you like
•   Richard and Will have full DBS and safeguarding training
•   We'll be finished in time for Crackerjack.