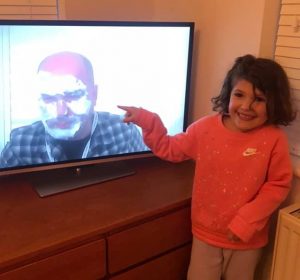 Music and mayhem to end the week
During the Corona lockdown, Harp Academy went online with weekly lesson links, live tutorials, and the ever popular Live@5 show. Our Friday YouTube shenanigans featured regular moments of mischief, harmonica interludes, quizzes, and a pie-tastic finale.
We're delighted that our Live at Five broadcasts were so popular and who knows, one day we may resume the weekly mayhem. In the meantime, you can continue to enjoy our offerings by clicking through the links below.
Enjoy our previous Live@5 broadcasts
Live at Five 1a      Live at Five 1b      Live at Five 2     Live at Five 3     
Live at Five 4        Live at Five 5        Live at Five 6      Live at Five 7  
Live at Five 8        Live at Five 9        Live at Five 10   Live at Five 11