We are the Champions my friends
Well done to Tom Coleman and Callum Shuttlewood, who won their respective categories at this year's National Harmonica Festival Music Competition in Bristol.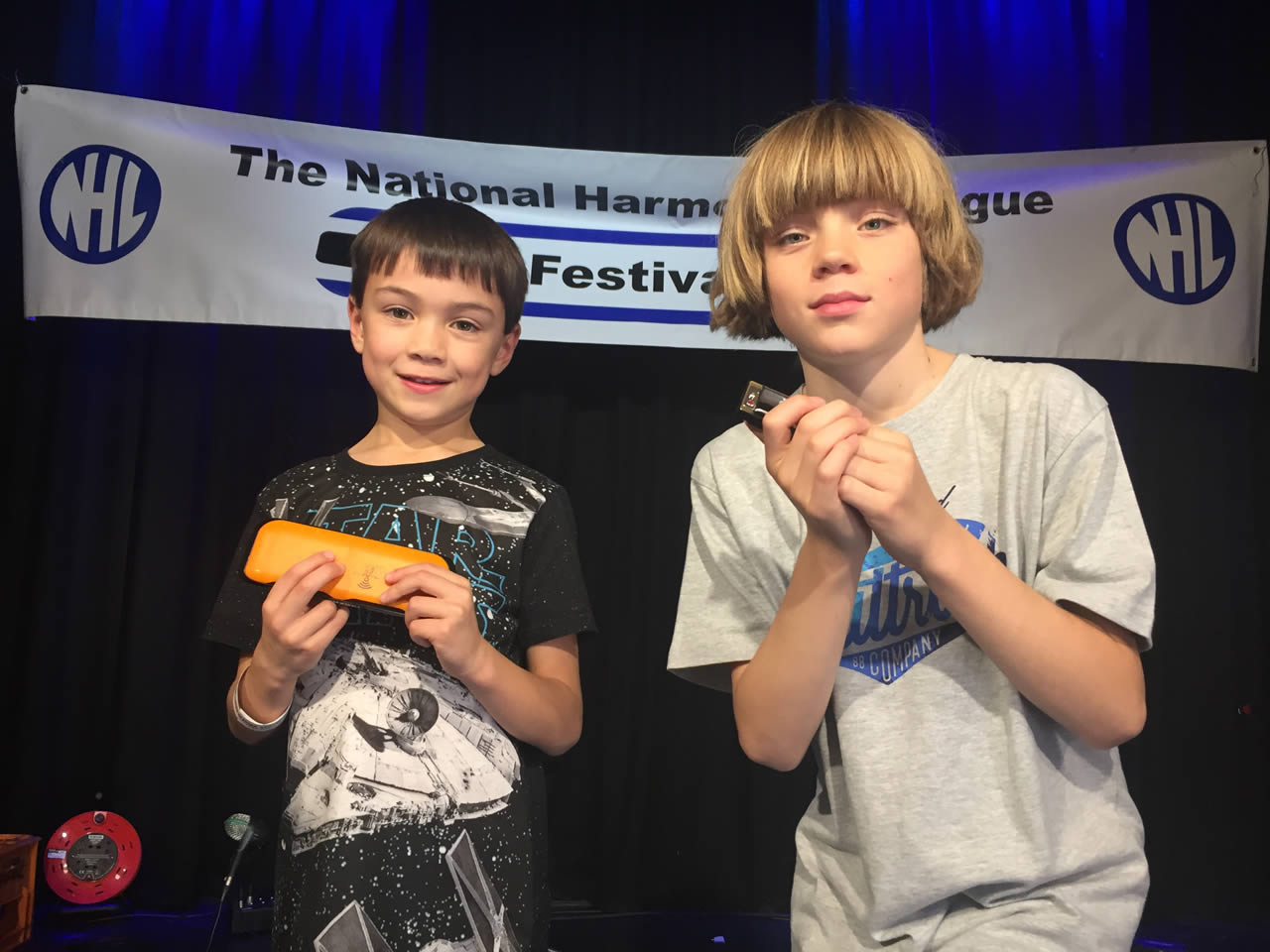 Tom performed Wimoweh (The Lion Sleeps Tonight) by Solomon Linda in the melodic section. Meanwhile, Callum finished the day's schedule with Avicii's Wake Me Up. They both showed immense strength of character by delivering two highly entertaining and very musical solo performances.
A big well done also goes to the family members who turned out to support our intrepid harmonauts.