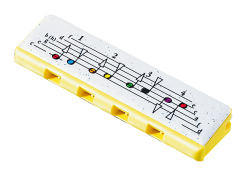 What else do we get up to at Harp Academy?
For most of us, Harp Academy means half-hour harmonica lessons at school. In some cases we also teach individually or to whole classes. Did you know we also get up to musical mischief outside school too?
In July we join Paddle Round The Pier on Hove seafront, where we strut our stuff on the Kids' Stage for an hour. At October half term we also get involved with the National Harmonica Festival in Bristol. Beside the programme of workshops, performances, trade stands and camaraderie, our more confident players compete in the annual harmonica music competition. Consequently, Harp Academy has been the home of the national player of the year, uninterrupted, since 2011. Here's some footage of our very first champion. More information is in our Events menu.