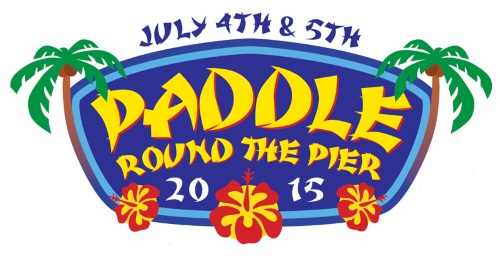 Summer Tooting, had me a blast!
A great big thank you, and well done, to all the harmonauts and parents who joined us on the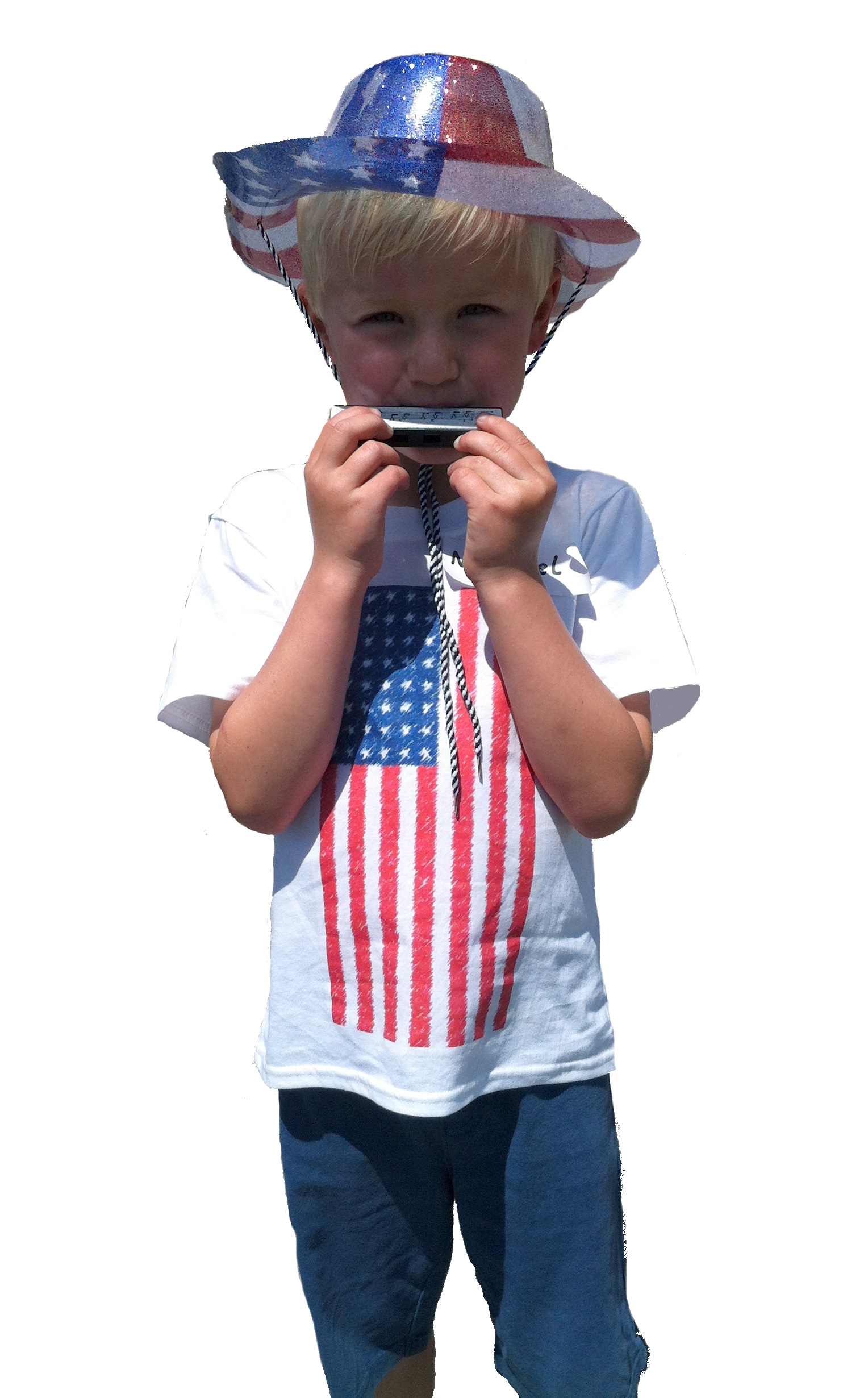 seafront in Hove for Paddle Round The Pier, and to celebrate 4th July! We had players from Woodingdean Primary, Aldrington Primary, Hove Juniors and St Nicolas & St Mary's, Shoreham. It was a gloriously sunny lunchtime and a real privilege to see our harmonauts giving so much pleasure and entertainment to others.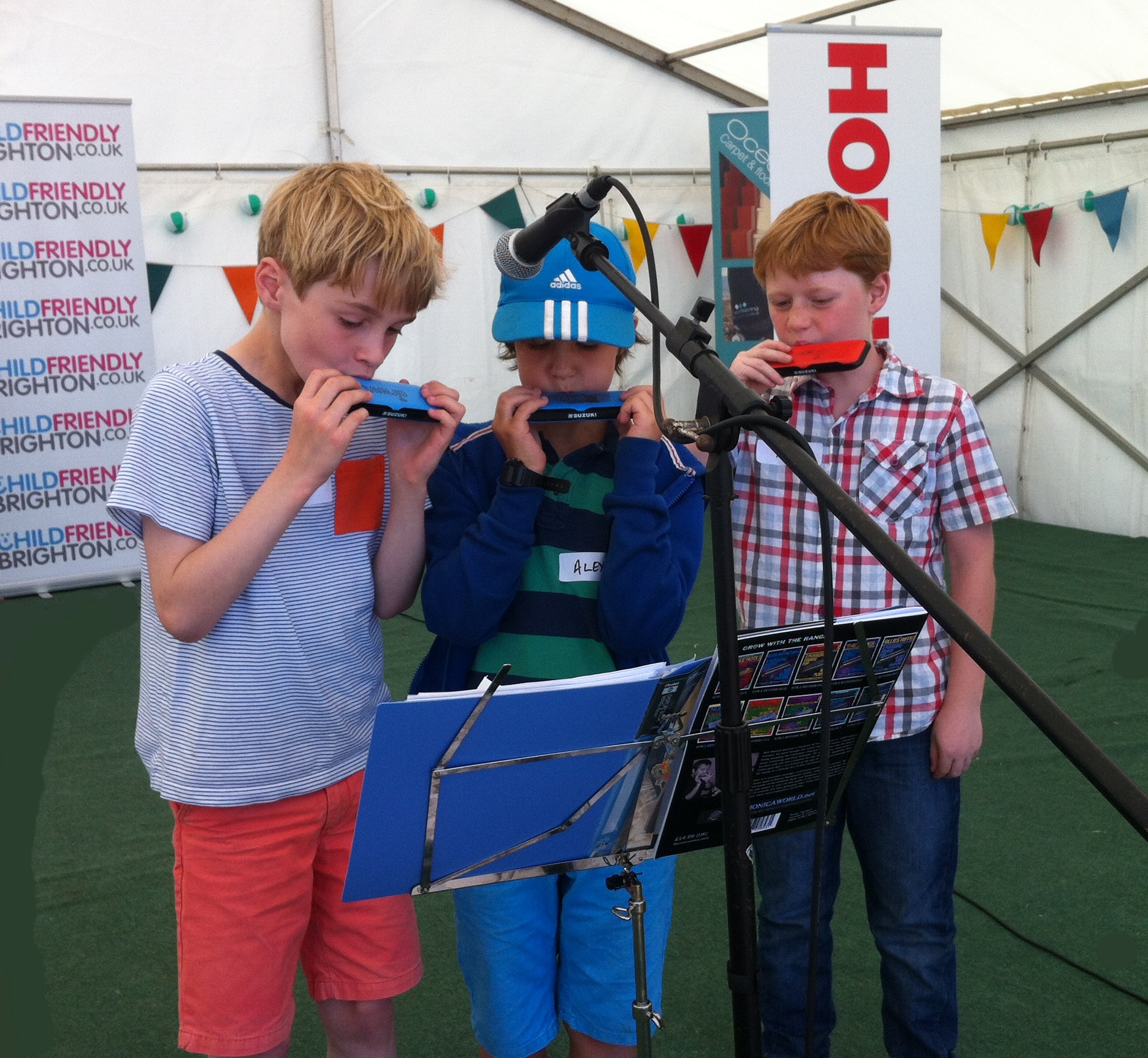 The day's repertoire included Summertime, Twinkle, South Australia, Tingalayo, Blow The Man Down, Ode To Joy, Drunken Sailor, Wimoweh, When The Saints, Bobby Shafto, and Somewhere Only We Know, all of which were played to backing tracks ably engineered by our new team member, Lee Sheers.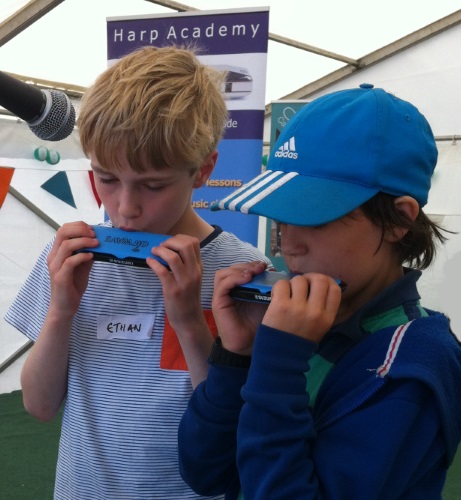 Shortly before the performance, our trio from Hove Juniors, Ethan, Tor and Alex, busked outside the Festival area , complete with upturned hat; they covered their bus fare home in very short order! Impressive stuff, and all in the spirit of our summer tooting celebration. Meanwhile on the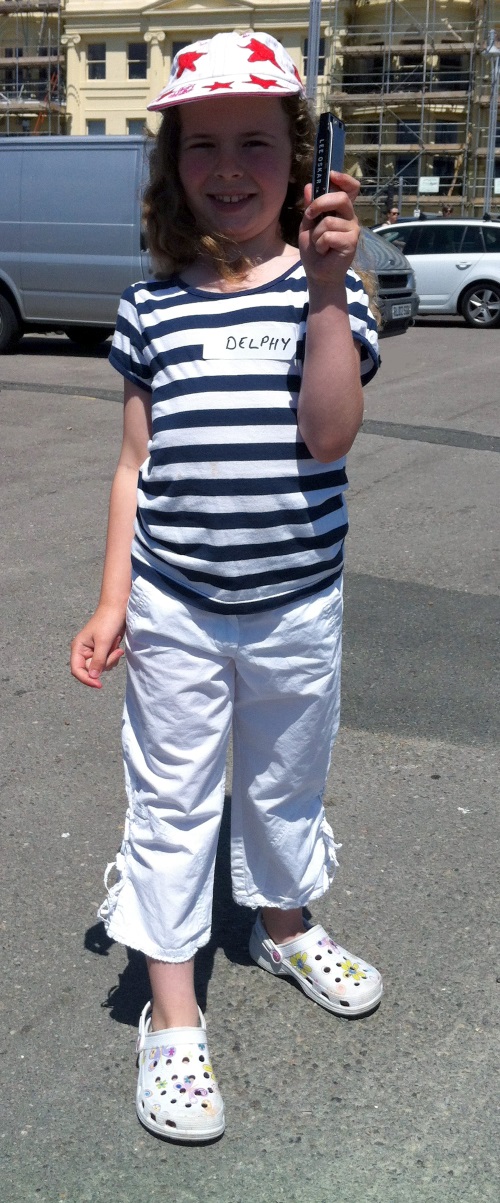 Kids' Stage, the guys gave a great a capella rendition of The Wallace & Grommit Theme, which was only equalled by a gutsy a capella solo performance of Jump Down Turnaround, by Delphy from Woodingdean. Go Delphy!
Thanks to Nathaniel, Logan, Edith, Delphy, Tor, Ethan and Alex for giving us a great show. Thanks also to all the mums, dads, sisters, brothers, grand parents and friends who came to support our effort. Huge thanks also to Lee for being our sound engineer, to Réka for organising the Kids Stage and to the festival organisers for letting us loose in public. Have a great summer everyone!