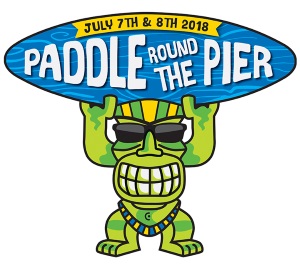 Play harmonica in public and have fun with all the family!
Please make a note in your diary for this summer. Harp Academy have once again been invited to play their harmonicas on the Kids' Stage at the annual Paddle Round The Pier Festival on Hove lawns. The invitation is open to our harmonauts of all ages and ability.
This is an ideal day out for families and a chance for harmonauts to experience playing in public on a big stage. Entry is free and there is heaps of family entertainment to enjoy, from water-born events, to rides, food stands, and the main music stage. If you can't stay after we've played on Saturday, the festival continues on Sunday (although we're only playing on Saturday).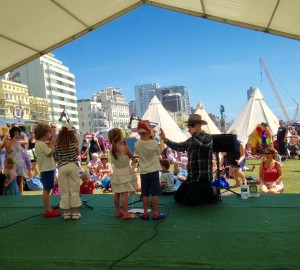 We will assemble at the Peace Statue on Hove lawns at 12.30pm on Saturday 1st July, ready to play on stage for an hour from 1-2pm. Our dress code is Starburst & Smarties, so don't forget to bring your harmonica and dress in one bright colour of your choice. Further details are on our dedicated event page here.
Please register by clicking our Golden Harmonica and selecting Paddle Round The Pier. You can list the songs you'd like to play, and we'd like you to learn When The Saints Go Marching In, so that you can join in our grand finale. It's in all music libraries and here on our home page (scroll back to previous entries).