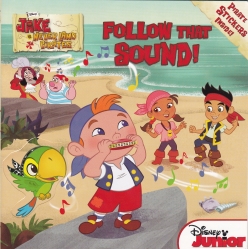 Avast there me hearties!
Thank you to everyone who entered our KS1 Jake and the Never Land Pirates competition.
To win a copy of the lost harmonica sticker book, we asked you to send us a picture of you dressed up as a pirate, playing your harmonica. We also asked you to name of the Never Land Pirates' parrot friend.
The correct answer was Skully the parrot – you can see him in the picture next to Cubby. It was great fun seeing your photo¬†entries too. Our¬†competition winners and pictures are on the next page… Continue reading →